Get your baseball stadium lease here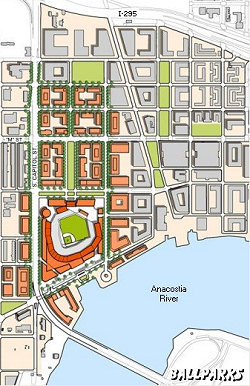 The DC Council has finished negotiating the new baseball stadium lease – it has to be approved now, and for the policy wonks of the world, Councilmember David Catania has posted yesterday's Stadium Lease Agreement and Amendments in PDF file versions, links below.
Lease Agreement (108 pages)
Amendments (22 pages)
The Wash Times gives a good synopsis of the lease highlights:
The commission appears to have been a tough negotiator on several aspects of the lease. If the Nationals' owners were to move the team out of the District, they would have to pay the city the full $535 million used to pay for the ballpark, plus interest, and also pay for any potential revenue loss resulting from the team's move.

Negotiators also secured $20 million from MLB to pay for a contingency toward stadium costs, an agreement for the city to receive two-thirds of the revenue from parking when the team is not playing, and use of the stadium for 18 events on nongame days — an unusually high amount for a baseball stadium. The commission also avoided giving up any development rights on or around the stadium site and will require the Nationals to offer 250,000 tickets each year at a 25 percent discount and distribute 8,000 free tickets to underprivileged youth.

Under the lease, the Nationals will pay $3.5 million in rent for the first year, with rent gradually increasing to $5.5 million by the sixth season. After that, the team will pay $10,000 less than 102 percent of the previous year's rent. The team's rent could rise if more tickets are sold, but also could remain flat if attendance is in the lower half of the league. The lease allows the team to play as many as three exhibition games in the ballpark and play one regular-season home game at an alternative site.